rTMS or Repetitive Transcranial Magnetic Stimulation is a form of brain stimulation that has been used for over 30 years to treat depression and anxiety. It can also be used to treat a variety of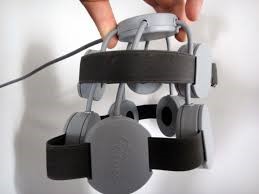 other neurological conditions to include but not limited to Parkinson's Disease, traumatic brain injury, sleep disorders, emotional instability and memory loss. The therapy uses magnets to stimulate certain areas of the brain. rTMS is FDA approved to treat major depression when other treatments were not effective.
A session lasts 15-30 minutes. It can be used after a session in the Theta Chamber to help reinforce the effects of the Theta Chamber treatment.